Plenty of Parking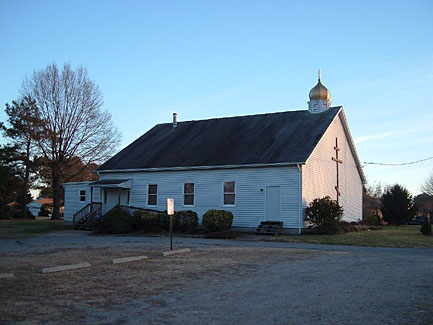 I
left the Windsor Recovery Club
about one in the afternoon on Thanksgiving day to go visit with family, friends, and my kids for a few hours.
The Club had just launched over 150 meals out to three senior housing facilities in town. Individually prepared fresh hot meals of turkey, all the sides, and gravy that I saw being carefully crafted for hours.
Many people loading up lots of boxes of meals, weilding carefully prepared lists and teams of delivery people, to ensure a hot meal, delivered on time.
Next 'in-line' - literally, were many dozens of people at the facility itself. Many of whom had not slept hardly at all in the past 24-36 hours. Attending meeting, helping be of support in many ways. A wonderful mix of young and old, men and women, backgrounds of all kinds. They were all there to give thanks, most were there to help others, some very much needed companionship. The holiday season can be very traumatic. It was a wonderful atmosphere.
I left feeling the warmth of God. That didn't last long ...
I left the parking lot, and saw the Church across the street, their parking lot was empty. It was unusual for me to be on the road at 1PM on Thanksgiving day, so I went for a tour around town.
The two churches downtown, their parking lots were empty.
The two churches on Park Ave, their parking lots were empty.
The two churches in Poquonock, their parking lots were empty.
In ten minutes, I went from feeling God's love, to being enraged that the only spiritual facility in town that was open on this critical holiday serving food, was run by a bunch of alcoholics. I had visions of a social media rant... and so much more.
Then I remembered the
serenity prayer
. I smiled. I needed to accept the fact I could not change THAT day, that I needed to accept it. I reflected again on the one spot that was doing so much good. All with volunteers. I am humbled to be a part of those wonderful people, I have learned so much from them. I have so much more to learn. I will do what I can to maybe change next year. get a few more facilities open if needed.
I pushed God out of my life decades ago because of activities I resented by Churches. Since then, I have come to know that Religion was created by Men for Men - Spirituality was created by God for All. Churches can do a lot of great things, but a lot has been done over the ages in the name of religion - guided by man that was not do great. God is always right, he points me in the right direction, when I let him.
Hey God, thanks for the tour of town ... got it.
More help needed for next year - and in between. I'm on it.